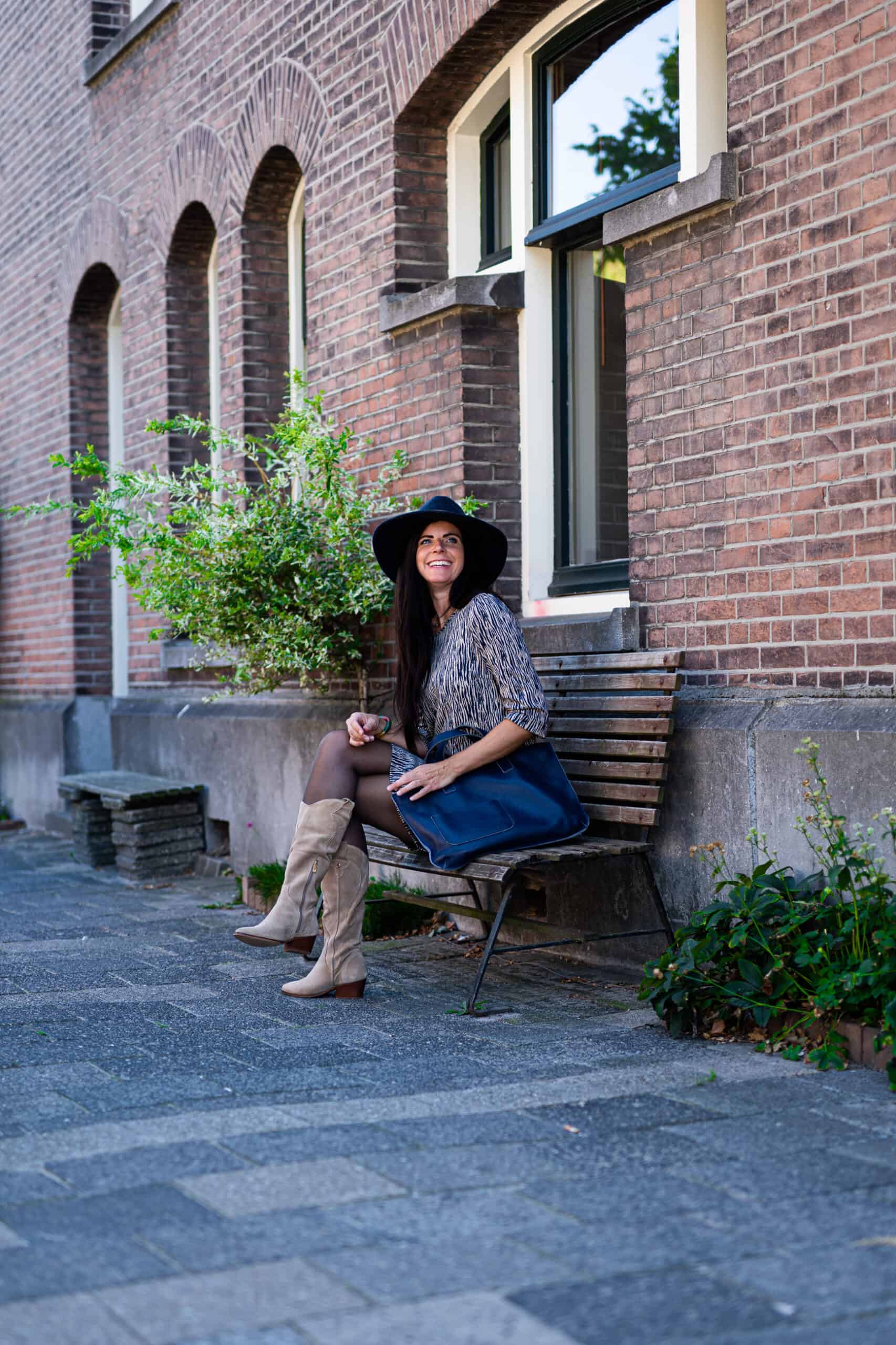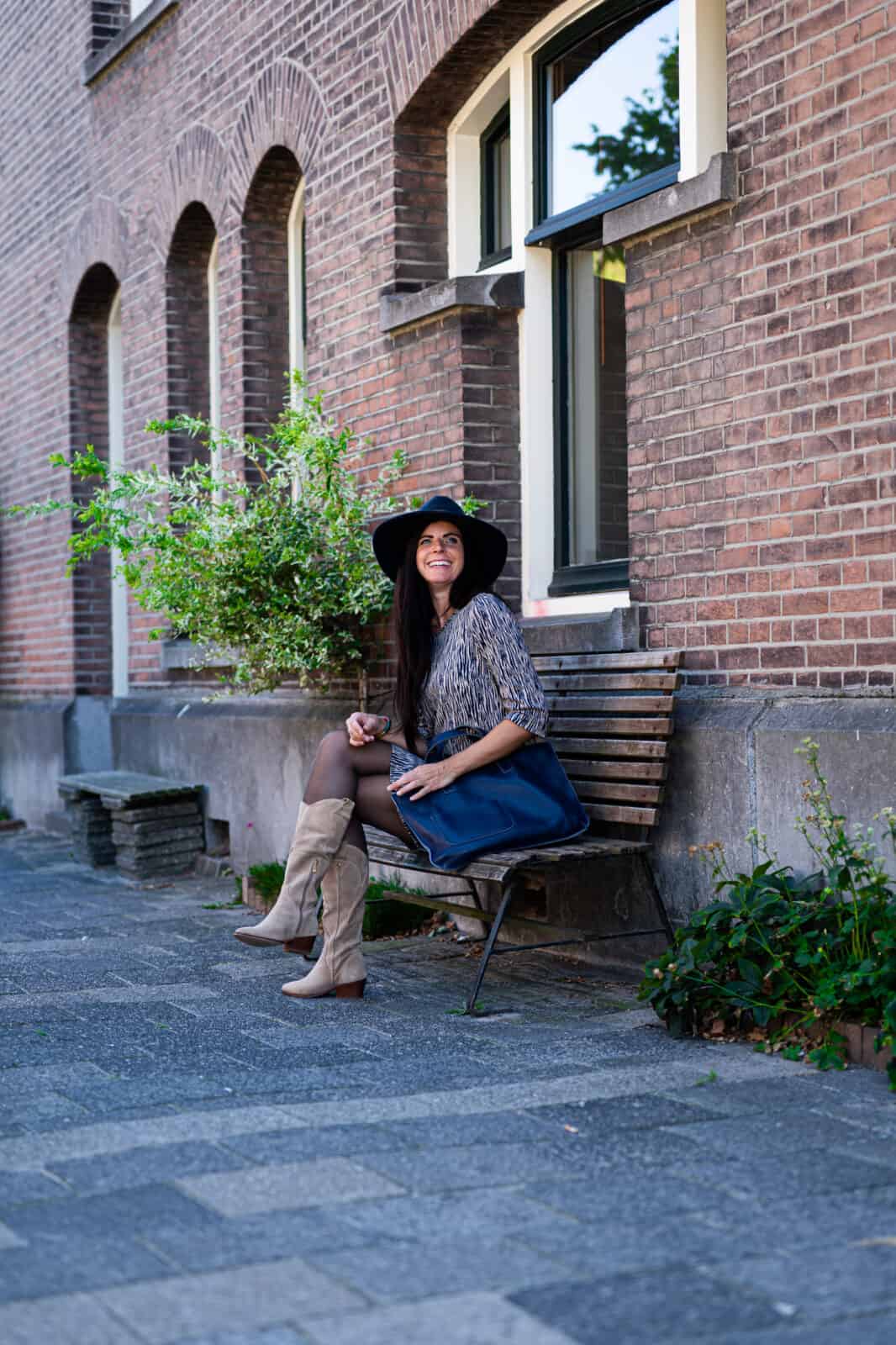 About the brand
At work, out for lunch, afterwork drinks and at night dinner with friends. Marjolein Elisabeth designes smart clothing that is so comfortable that you want to wear it all day long and to any occasion.
The collection exists of fixed designs which are available all year round, in different colors and fabrics. So you can always buy that nice skirt or dress again.
The style is characterized by timeless design in striking colors and patterns: colorful slow fashion. Feminine but with a with comfortable and perfect fit. Made under fair working conditions in Europa, using sustainable fabrics like organic cotton, Tencel, Modal and EoVero viscose.
The brand is founded by Marjolein who worked in a corporate environment as a sustainability manager. She found it hard to find colorful but formal clothing, with the comfort of wanting to wear it all day. She decided to design them her own and started her fashion brand. The sustainable aspect was a natural condition for her. Read more about sustainability here.
Our mission: Bring color to the office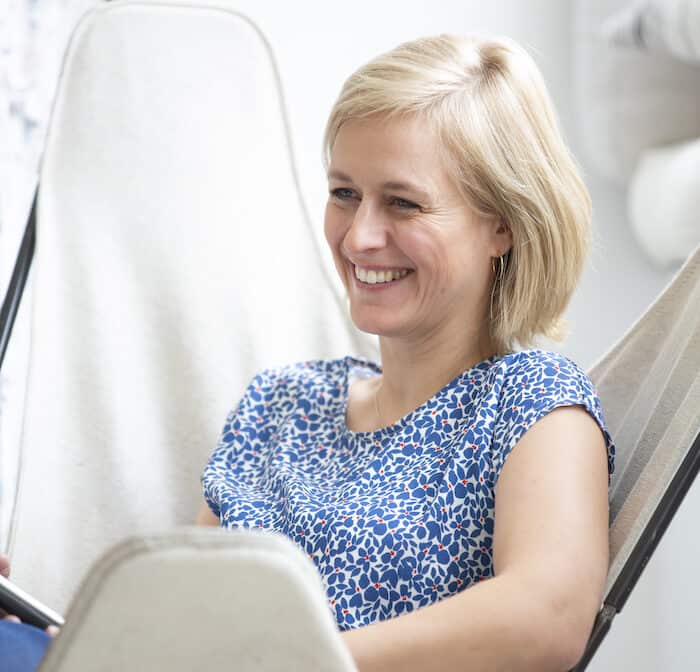 The Founder
When I worked in business as a sustainability manager, I found it difficult to find colorful clothes that are suitable for work and fair made. Clothing that is representative but also comfortable all day long.
I like timeless models, in striking colors and prints. If that was fashionable, it was easy to shop, but other seasons it was quite a search. Why aren't such timeless models available all the time?
I decided to design and make my own clothes. Striking, but neat enough for work. My environment reacted so enthusiastically to my designs that I decided to start my own fashionbrand – Marjolein Elisabeth – my first two names. with a strong focus on sustainability, with respect for people and the environment.
Love, Marjolein