Sustainable Sale
When I was young, sales started gently with a ten percent discount and at the end of the season, when the store was almost empty, you were lucky to find something nice for half the price. The last items were allowed to go for little. And in between there were casual promotions. These days it seems to be on sale all year round.
As the owner of a sustainable fashion label, I believe that sale should also be part of sustainable business operations. Sustainability is also about how you as a brand deal with promotions, both from an environmental and social point of view. Marjolein Elisabeth certainly joins sale, but based on her own principles.
A end-of-season sale makes a collection old in once. But is that true? How old is a brand new pair of black trousers or a floral blouse after it has been hanging in the shop for approximately four months? Not old right? Clothing is timeless, as long as it is your personal taste and you like it. We therefore challenge our customers to buy what they like, not what is fashionable. Also we don't draw inspiration from fashion for our collections and our models and colors and prints are timeless.
Many 'old' collections are also thrown away after the sale. A waste of these beautiful clothes and bad for the environment. Somewhere this pile of useful stuff is lying useless. Throwing nothing away is therefore the starting point of ME. We launch fixed models throughout the year in new colors and designs. And when they are almost finished, they can go into the outlet. And they always sell out eventually and are worn by someone with love. Throughout the year we run discounts on the entire collection for our loyal customers and followers. Because that's what we give the most. ME would not exist without our loyal customers.
Marjolein
Founder Marjolein Elisabeth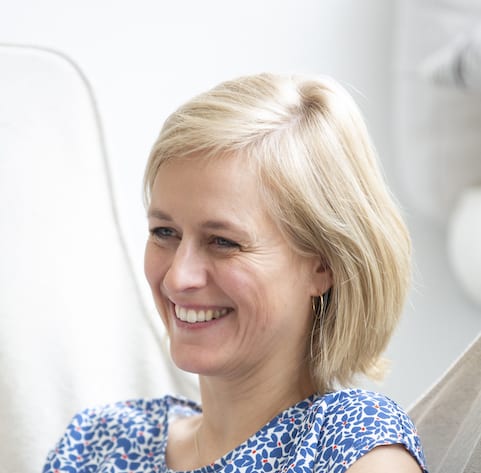 __
Marjolein Elisabeth is founded by Marjolein who formerly worked in a corporate environment as a sustainability advisor. Adding a sustainable aspect to her fashion brand was a natural condition for her. She believes in sincere and logical sustainability initiatives in organizations. Because these are real and permanent. Rather small and real than big and commercially conceived. Many small initiatives still make a big impact together.